The PRO-Line DiSoft II is the most advance software for vestibular diagnostic.It offer flexibility, stability, accuracy and a lot more.
This software can be use for :
Nystagmography

Rhinomanometry

Stabilometry

Videoscopy

...
Just by adding some options on the system, you can configure it as you want but also upgrade it later on too !
Basic Module
Including :
Spontaneous nystagmus (with and/or without fixation)

Gaze nystagmus (with and/or without fixation)

Positional nystagmus (Supine, ...)

Positioning nystagmus (Dix-Hallpike, ...)

Caloric nystagmus (with or without OFI)

VOR testing
Options :
Video recording

Situational camera with sound

Hand remote control

Foot remote control

...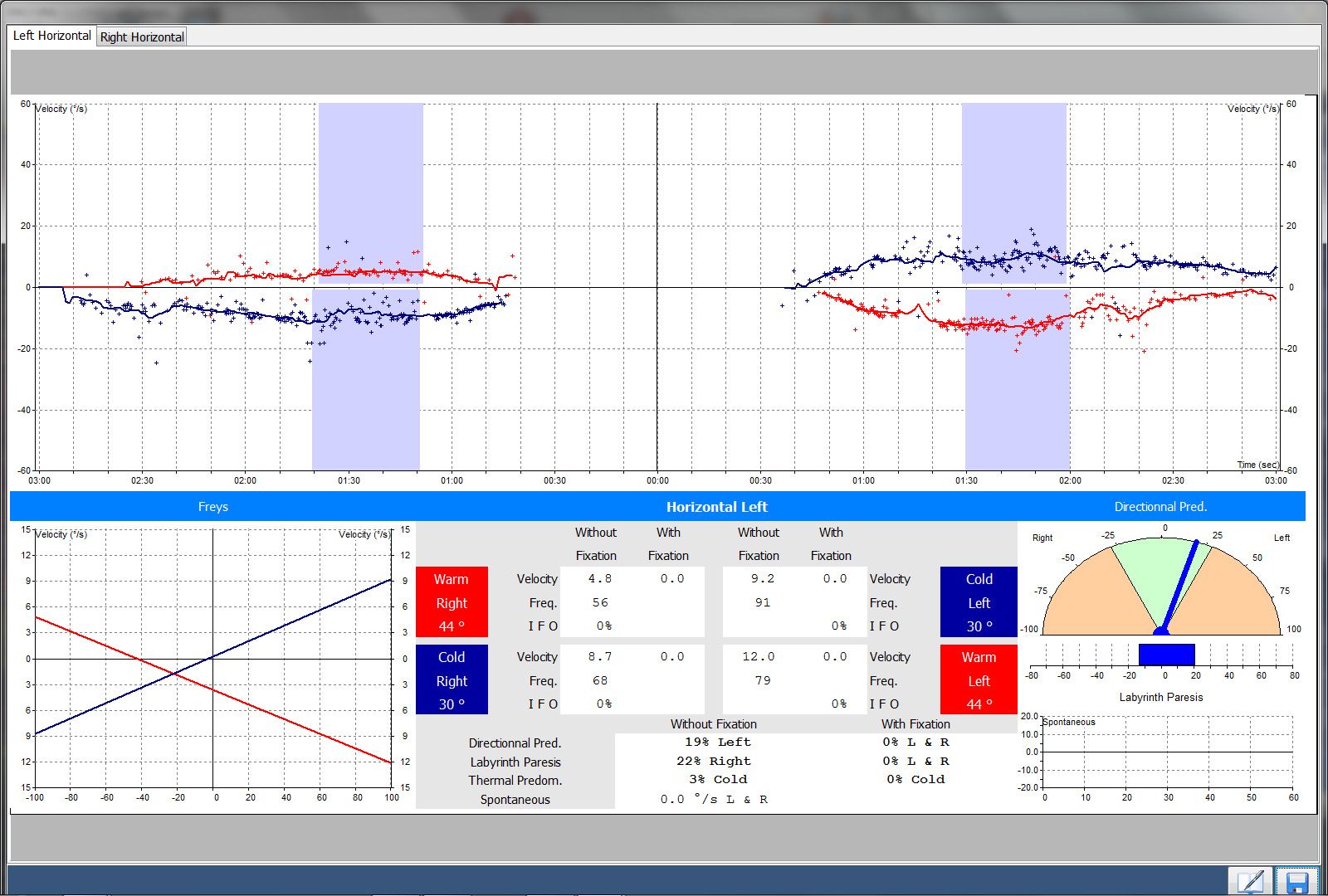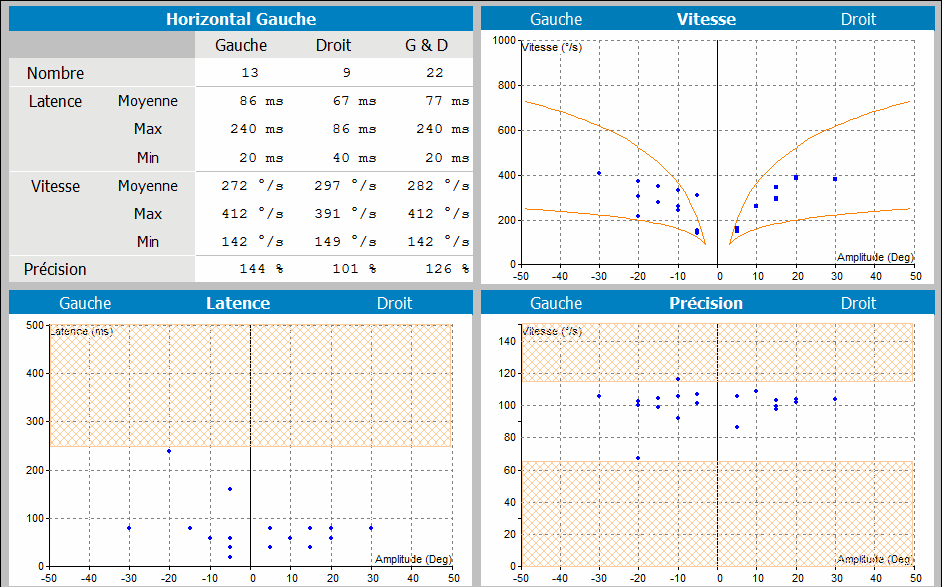 Oculography Module
Full horizontal and vertical visual stimulator

Full HD resolution

Can be connected to a LCD projector or TV screen

Fully customizable test

Rabbit target for kids
Available tests :
Calibration

Random saccadic test

Smooth pursuit

Optokinetic test

target for spontaneous nystagmus and gaze nystagmus
Rotary chair Module
Compatible with all "Torque" series

Fully customizable test parameters
Available tests :
Sinuzoidal

SHAT test (0.01Hz to 0.64Hz)

Velocity step test : 10°/sec to 200°/sec

Maximum acceleration/deceleration : 200°/s² (MiniTorque and above)

Visual VOR

VOR suppression

Microcentrifugal test (only with GigaTorque)

Vertical-Off axe rotation (only with MegaTorque)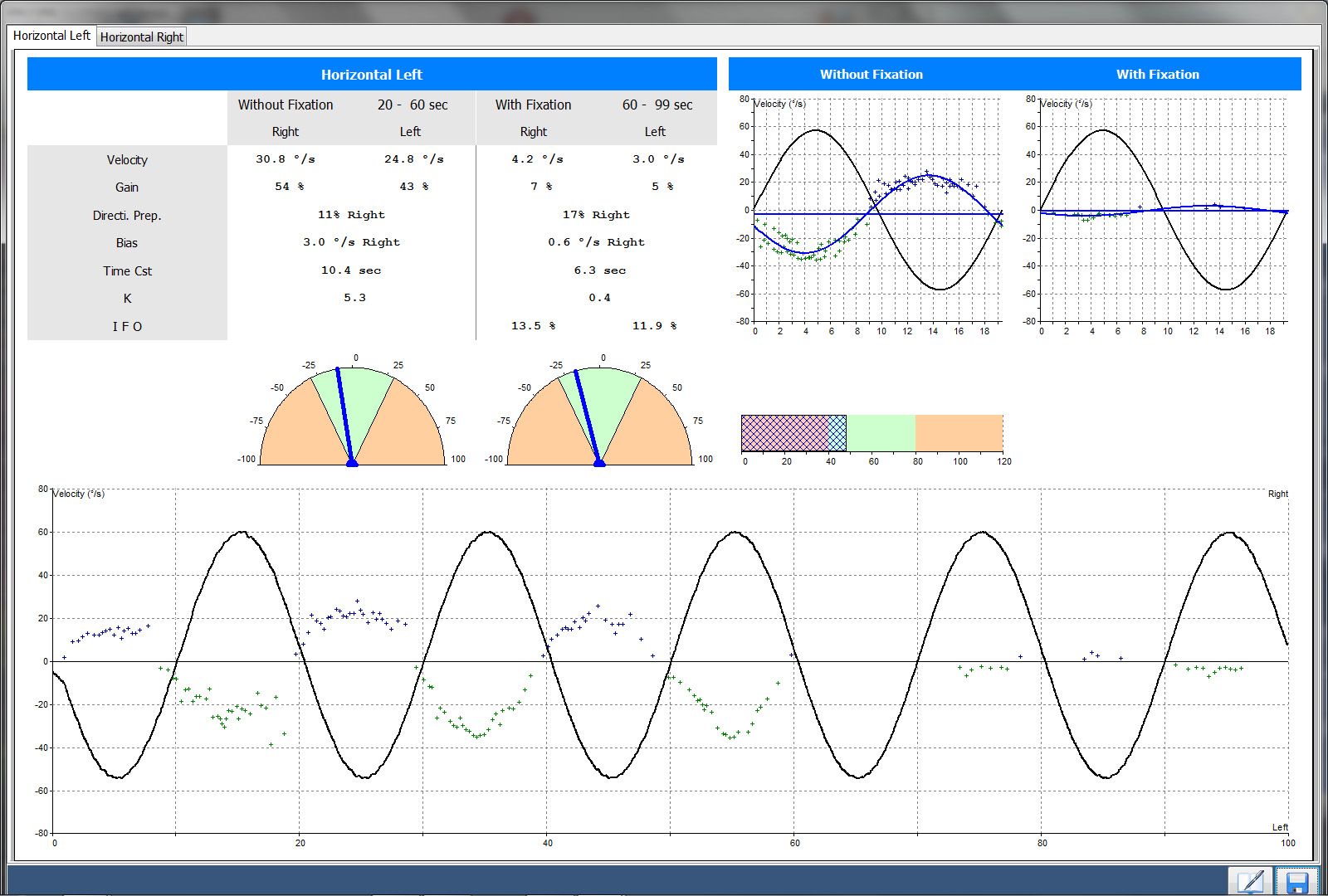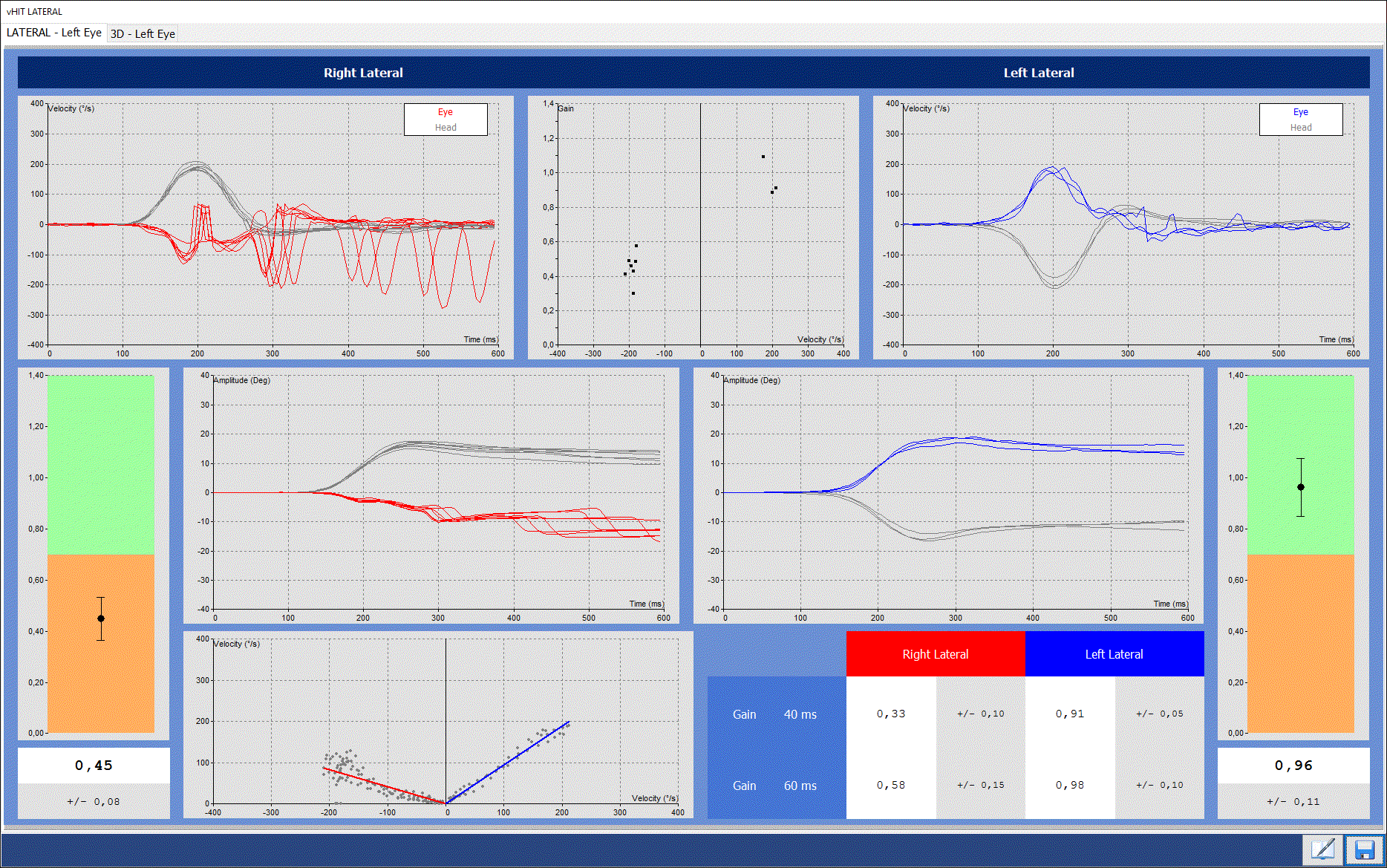 VHIT module
The vHIT is a measure of the patient's vestibulo-ocular reflex (VOR) in response to head movement. Lateral only or 6 canals (Lateral-LARP-RALP). High speed camera : 250 image/sec with 320x240 pixels.
HIMP VHIT :
Head Impulse Paradigm (conventional / Traditional head impulse test)

Head rotation with earth fixed visual target

Catch up saccades indicate impairment of the VOR.
SHIMP VHIT :
Suppression Head Impulse Paradigm

Head rotation with head fixed visual target

Catch up saccades indicates functioning VOR